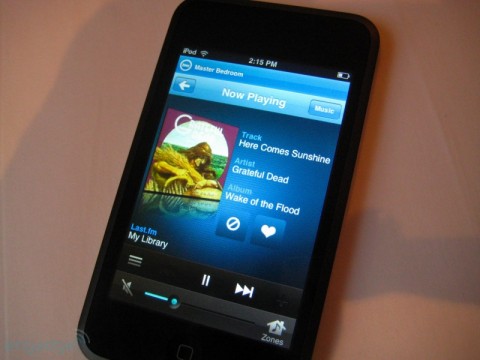 The Sonos Controller for iPhone 3.0 is now available as an update on the Apple App Store.
The free upgrade brings all of the features of the Sonos CR200 Multiroom Music System Controller
to the iPhone controller for the Sonos BU250 Multiroom Music System
. One of these features includes the "Info View" command. This new feature (accessed using the "i" button on the Now Playing screen) allows you to discover even more music via the various music services available on Sonos.